Royal Map helps companies and individuals implement projects of any complexity: from the simplest online map to complex Geographic Information Systems (GIS). 
For our local and international partners, we have developed geospatial services and products that have changed their workflow and decision-making processes, helping them become effective and unique. 
Together we were able to improve the quality of information and implementation of a tool called "digital map", which is used for collecting, analyzing and publishing data.
How GIS Works
The science of geographical information systems combines geographical knowledge with tools that facilitate the understanding of data and existing connections. It helps people achieve a common goal by collecting data to obtain the most useful information from various sources of geospatial data.
Maps
Maps are a geographical container for data layers and analyses you want to work with. GIS maps are easily distributed and embedded into applications, being accessible to almost anyone, from anywhere.
Data
GIS integrate many kinds of data layers using spatial location. The majority of the data includes a geographical component. GIS data include images, functions and table-linked databases.
Analysis
Spatial analysis allows you to assess data sustainability and capacity, perform calculations, predict, interpret and better understand the surrounding characteristics for making the right decisions.
Applications
Applications provide user-oriented experiences to achieve specific goals. GIS applications work virtually on any device: phones, tablets, browsers and desktops.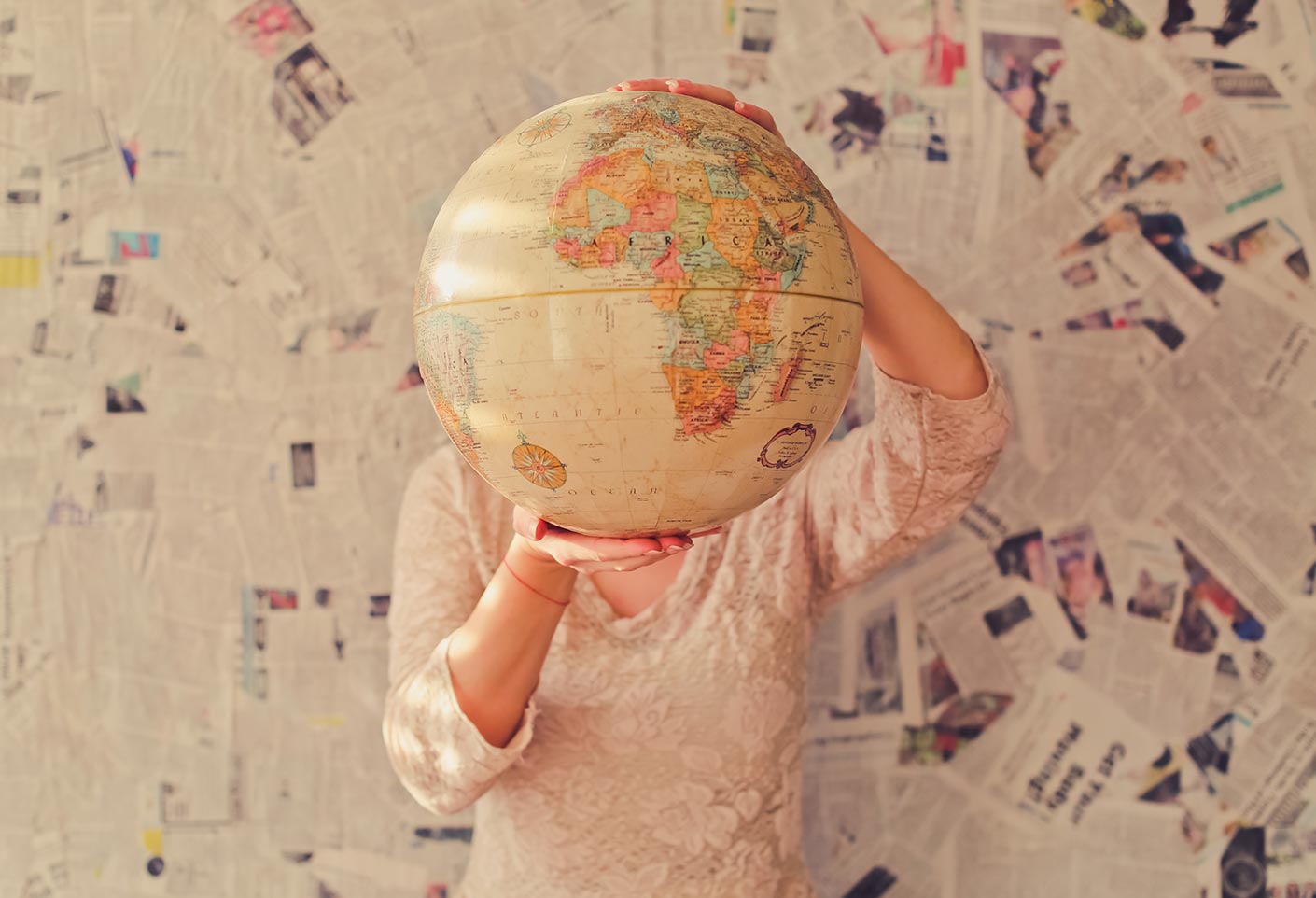 Services
GIS Integration and Consultancy
GIS services provided by Royal Map are developed based on your specific needs. Our team is ready to provide you with best practices and GIS tools, to ensure training and assist you in the implementation of specific GIS projects or applications.
During business meetings conducted with our customers, Royal Map helps to identify:
1. The geoanalytical requirements
At this stage, we hold meetings and interviews with your staff to understand your work processes and identify potential opportunities for using GIS technologies. We understand that each of our partners is unique and requires a special approach, and therefore we develop the best GIS solutions tailored to your needs.
2. GIS data quality control and analysis
Within the implementation process of GIS technologies, our priority is to maintain GIS data and solutions in an analytical and high-quality environment in terms of accuracy. We are exploring all the possibilities to provide geopositional analysis and quality control of your organization's data and to make sure that the GIS solutions that we offer meet your requirements.
Our company provides professional GIS services, including planning, design, development, and implementation of Geographic Information Systems (GIS), along with analytical support services, both web-based and on-site, for easy management and distribution of maps and geodata.
The main advantage of our team is the ability to create and/or convert in short periods of time large volumes of maps and drawings on paper, as well as the ability to manage complex conversion projects requiring the extraction of data from sources with different scales, from different periods, and of different quality.
Such services have a wide range of applications, from business and customers management to transportation and delivery of goods, where obtaining directions is required. Geocoding allows you to find and show addresses on a map, as well as see how they are related to surrounding features. Our team will help you obtain a clearer vision by:
Reviewing maps
Analyzing address data
Managing customer information using spatial analysis tools to obtain data that cannot be easily seen
Changing the description of a location, for example, a pair of coordinates, an address or the name of a place in a specific location on the surface of the earth.
Using data as geographic features with attributes for cartography or spatial analysis.
We provide accurate conversion of digitized maps, orthographic maps, and satellite images into vector formats to facilitate their storage and processing in a GIS environment.
The constant advancement of modern GIS technologies has significantly increased the ability to integrate GIS tools and data into traditional information systems. Presently, with our help, spatial technologies can be integrated with relational database systems with standard tools.
What others say
Royal Map Testimonials
Valeriu Istrati
Project manager
Expeditionist
I have 2-3 projects and collaborations every year with the Royal Map team, mostly solutions  for soft adventure tourism, mapping trails, develop maps, etc; and solutions for mapping waste and for organizing and managing clean-up events. Usually after a meeting we already find even more ways to collaborate as the team is always looking for new services, possibilities and technical solutions.
The fact that they are innovative and always deliver in the agreed time makes them my choice every time I have to deal with GIS.
Franz-Stefan Weigl
Sr. Partner Development Manager
TomTom
Royal Map is our partner in Moldova. Thanks to our cooperation TomTom is well positioned to maintain and grow its geographic database in this country.
The excellent technical expertise of Royal Map ensures we have the latest sources available in the private sector as well as in the governmental domain.
Alexandru Lebedev
Fondator
Diez.md
The RoyalMap team is very open to new ideas, and offers a high dose of flexibility. Sometimes even if the idea of the #diez editorial comes at the last minute, the team easily adapts to any field. At the same time, they are good connoisseurs of the field and come with creative and useful inputs. It's a pleasure to work with RoyalMap.
Publications
News, articles & resources
Advantages
Why Royal Map?
Because we are unique, due to our innovative techniques and our ability to conduct very detailed and accurate classifications of the service area coverage in difficult situations.
We are leaders in the market of providing web-based spatial solutions, offering to corporate and government clients, as well as end users the power of spatial technology.
The main task of Royal Map is to identify complex spatial technologies and facilitate their use and implementation. We are the driving force behind the integration of spatial technologies.
We offer support to our clients at every stage of the GIS project, from the assessment of specific needs and initial plan development to system implementation and training.
Today we are a young, creative, professional, and ambitious team united by a common mission and vision:we are here to help you and provide you with the latest geodata, at just one click away, so you can make the best decisions based on the geodata near you.
We produce high-quality geodata for the telecommunications market, transport management, logistics, geopositioning services, geomarketing, navigation, etc.
Due to our advanced strategy of developing and applying a unique data processing technology, we provide customers with customized data for any purpose, offering them a wide range of products and solutions.
Regardless of where their projects are deployed, we provide our customers with access to accurate and up-to-date geographic data, identifying their needs and offering the best solutions in their case.